If there's anything people missed during the lockdown, it's the sights and sounds of places that aren't your home, your workplace (a.k.a. The Zoom conference on your laptop), or the supermarket. After almost a full year of being cooped up indoors, no one can blame you for wanting to hit the open road for a quick trip.
But let's not forget we're still facing a pandemic. That's why extra precautions and preparations are still necessary when going out. If you want to get away from the Metro on a road trip soon, it's best to be prepared with the essentials—from your mode of transport to travel requirements and of course, your itinerary options.
Planning and booking
Officially, the Department of Tourism (DOT) has announced that eight domestic destinations have now reopened for non-essential travel with new health and safety protocols implemented in all establishments. The ones closest to Metro Manila are Batangas, Ilocos Norte, Ilocos Sur, and Baguio City.
Take note, however, that each destination has its own set of rules for tourists entering its borders. To enjoy the pine trees at Baguio City, for example, you would need to schedule a visit on Baguio VISITA, have yourself tested, and get a QR Code Tourist Pass.
If you plan to go on a dune adventure up in Ilocos Norte or visit Vigan in Ilocos Sur, you'll need to arrange a tour with a DOT-accredited travel operator, get tested before or upon arrival, and bring a SafePass and a travel itinerary (that you actually need to stick to). Meanwhile, Batangas is implementing stricter protocols for diving, requiring guests to reserve slots online and to bring some of their own equipment.
Do your research before heading out and make sure that everything you book—from accommodations to testing laboratories to tour operators—is with providers accredited by the DOT or the Department of Health. It would also be a good idea to look up where you're allowed to make your pit stops and where you're supposed to enter the border. These are all designated.
Packing and preparing
On top of clothes and toiletries, you'll need to pack protective gear. Masks are required at all times in all destinations, so it would benefit you to have spares on hand—as well as a good amount of disinfectant and a face shield.
If you plan on doing activities such as diving or cycling, accredited establishments recommend that you bring your own equipment instead of renting to reduce chances of transmission. If you're driving a subcompact luxury crossover SUV, the ample cargo space is going to come in handy.
This would also be a good time if your ride is up for the long drive. Check your battery, lights, oil, water, air, and gas—and don't forget to make sure your brakes are in good working condition.
Traveling safely and comfortably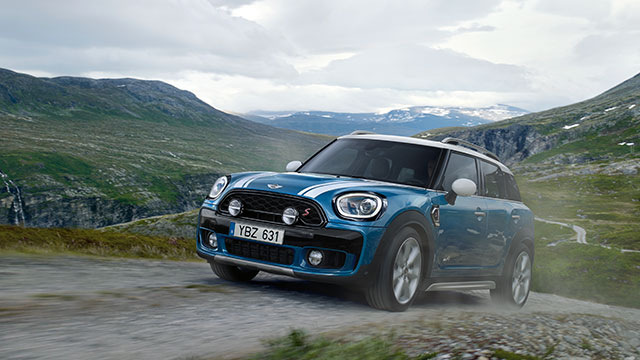 Out of town trips are no picnic—more so at a time of a pandemic. Apart from planning your meals on the road, you'll need a ride that can go the distance while keeping you safe and comfortable.
The MINI Countryman, for instance, makes long drives a breeze for both drivers and passengers alike. For one, it has a five-star safety rating from the European New Car Assessment Programme or Euro NCAP. The five-seater also has an electric parking brake that makes sure your ride never rolls when you don't want it to, while its Parking Assistant sizes up available parking spaces before taking charge of the wheel to make short work of tight spots.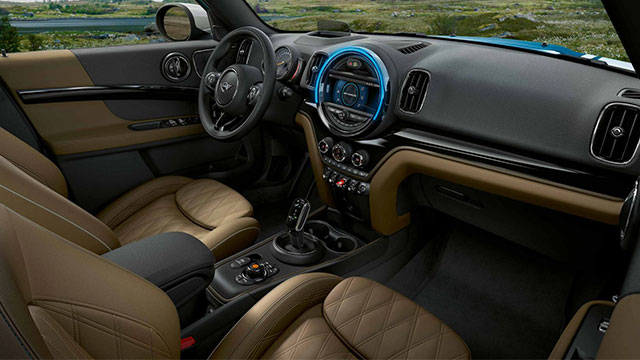 The subcompact luxury crossover SUV also boasts spacious and premium interiors, letting everyone get comfortable on cozy leather seats. The back row features variable rear seats that can also recede to open up to 13 centimeters of extra legroom.
The sizable cargo space makes it easy for you to load your travel bags with days' worth of clothes, alongside the new normal essentials such as boxes of masks, face shields, and large bottles of disinfectants. Plus, there's a soft, 2-seater MINI Picnic Bench you can pop out from underneath the load floor.
The MINI Countryman also comes in three variants with different levels of performance. The base MINI Cooper S Countryman has an eight-speed transmission and an output of 192hp and 280Nm of torque, making for a powerful, stylish, and still family-friendly vehicle that can take you anywhere.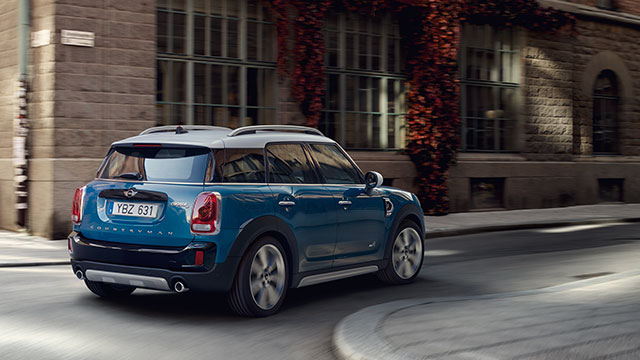 Whether you're going to a winding coastal road or the bustle of the city, a ride like the MINI Countryman can help enhance every journey in the new normal—giving you a driving experience you'll always look forward to. With this, you can enjoy newfound freedom and flexibility to drive wherever and whenever.
Source: [https://www.topgear.com.ph/features/feature-articles/here-s-everything-you-need-to-know-before-going-on-a-road-trip-adv-con]